I help creative entrepreneurs stand out in their field through candid images that tell their unique story.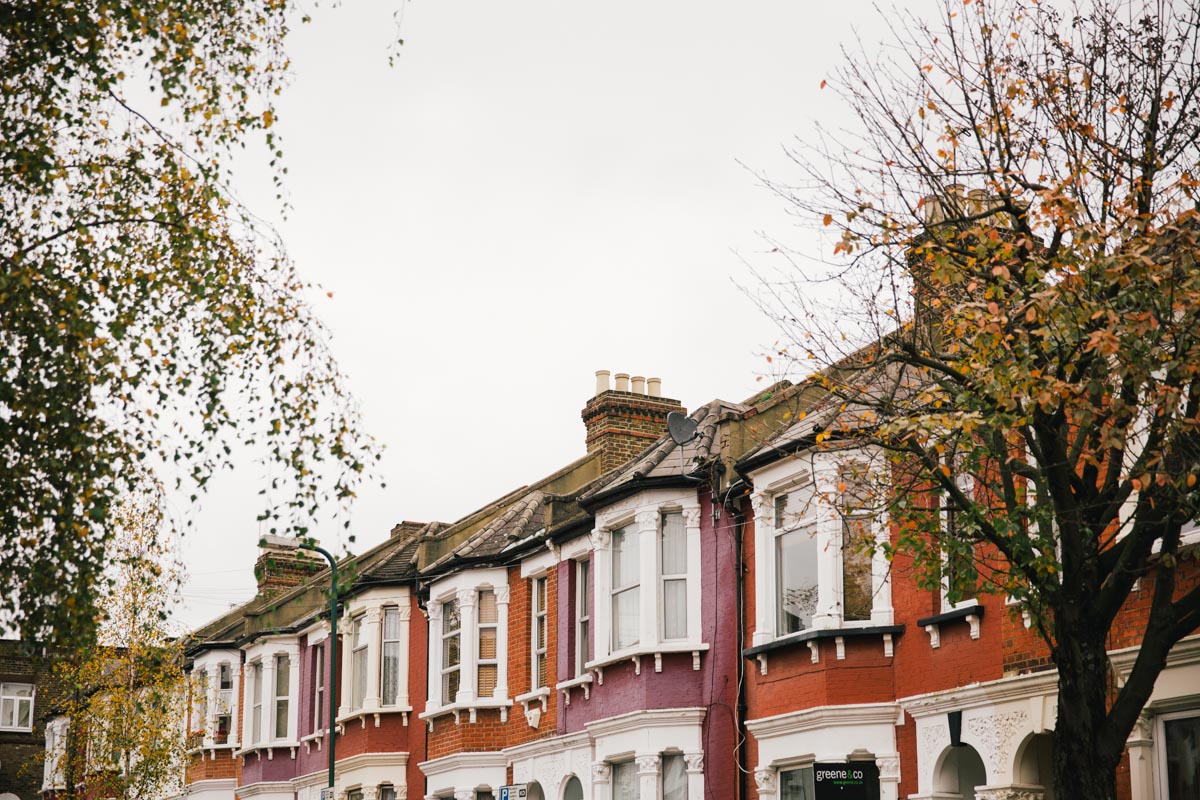 Connect with your audience.
Show up with confidence.
Create opportunities.
I capture authentic, down-to-earth portraits, lifestyle and behind-the-scenes photos that show who you really are, so you can be seen as professional, yet personable and relatable. I always shoot in a way that feels comfortable and easy for you, so you can get those photos you've always wanted, but never had. Let's take the stress out of having your photo taken, and instead make it fun. I want you to end up with photos you actually love and can't wait to share.
"
I loved my photoshoot with Helena! I wasn't sure what it would be like as a group and was a bit worried it'd be a bit awkward, but it wasn't at all. Helena made us all feel comfortable and it was just a really fun experience. I couldn't be happier with how the photos came out, they were all beautiful. Helena is a very talented photographer and they were edited perfectly. Would definitely recommend her. If you're thinking about it - just do it! :)
Rachel / Graphic Designer
Who am I for?
I work with people who live and laugh. People who are open-minded. People who don't take themselves or life too seriously. People who are positive thinkers, action takers, ground-breakers, high achievers. People who are ready to grow, and people who have a story to tell.
I take the photos that tell their story.
All my photography starts with getting to know each other. I care about capturing authentic, candid moments that show who you really are. That's what your audience connects with, and it's what attracts your people - the right people for your business.
I make sure you'll feel confident in front of the camera, as well as when it comes to sharing your photos. I want you to love the photos so much you'll feel like shouting it from the rooftops. (Maybe that's where we'll shoot?) ;)
I really take the time to understand you and your business. This will show in the photos and it's why I don't believe in working with just about anyone - there are plenty of photographers out there who can take a pretty picture. I only work with people that are a good fit, so that I can provide the best service for those who are.
Keep reading for the process
Step 1: Strategy Session
Before taking on new clients, I always jump on a call with you to find out more about you, get to know you, and understand your current situation and needs. This first step is one of the most important ones, as it allows you to ask any questions you might have. It also gives me the opportunity to make sure we're the right fit. Either way, it's called a Strategy Session for a reason - I want you to get value out of the call no matter what, and walk away knowing exactly what steps to take next.

STEP 2: Discover
If we are a good fit, I'll send you a questionnaire, Pinterest strategy board and a guide to dive deeper into your business and prepare for the shoot. That way we can make sure you get the most out of the shoot. You'll feel at ease knowing you're not just getting some pretty photos, but ones that help drive traffic, build and grow your business, open up opportunities and present you in the best light possible.
Step 3: Shoot Day
It's time to take the photos. Before we start to shoot, I always make sure we have time for coffee and a chat - this helps you relax, and feel comfortable and natural in front of the camera. Depending on your brand and your needs, we'll either shoot outdoors, at the choice of your location (e.g. your studio, home, etc.), or a combination of those. I customise all my shoots because I understand that you're unique, just as your brand and story is.

Step 4: Finalise
After the shoot I'll send you a collection of all the best images for you to choose your favourites from. (I know you know best from which angle you like your face the most ;)). I'll then fully edit your selection for you and send you high resolution files within 21 days after the shoot.
"
As a particularly shy person I found the shoot to be new and exciting. Helena was very sweet and welcoming! Even though I felt very awkward and a bit scared at first, things got better by the minute because she really knew how to handle my shyness :) Helena made the entire experience very enjoyable. She was incredibly warm and welcoming and made me very comfortable in front of the camera. The photos are just so good. I can't recommend this enough and will do another shoot soon!
Natashia / Nutritionist
I'm shy and usually awkward in front of the camera. I get nervous having my photos taken…
All I can say is this: DO NOT WORRY. I always make sure you'll feel comfortable and confident in front of the camera. You won't even notice it's there. My background in documentary photography has allowed me to work in a way that you won't even feel like I'm taking your photos.
I've worked with some initially very shy people before and I'm telling you they soon got out of their shell. Not only were they ok with having their photos taken, but they actually ENJOYED it. If right now you're thinking "no one's as camera shy and awkward as me", well… trust me, you're not the most awkward person there is. ;)
I can assure you that you'll feel great and relaxed. Part of the reason my process is designed the way it is, is to give you confidence and help you feel at ease. We first get to know each other over the phone, and then always have coffee/tea and a chat in person before we even jump into taking photos. Rest assured you'll have fun, and finally end up with photos you'll love and feel confident sharing.
How much do you charge? What are your packages?
Not sharing my prices or packages online was a conscious decision.
I believe that "price shopping" leads to bad relationships. That's not what I want (and I'm sure it's not what you want either). I really care about you and getting you results, no matter the money involved. I don't want you to book something based on price that may or may not be right for you.
Its usually a bad choice when you base whether we're right for each other purely on price (knowingly or not - if we know the price before anything else, that's what we focus on. It's what we've been conditioned to do subconsciously).

Instead, schedule a free strategy call with me. This gives you the option to keep an open mind and find out more about how I can help you best. It also allows me to really take the time to understand you and your situation, and craft a unique package. It allows me to be flexible - I don't just offer cookie-cutter solutions to anyone who wants photos. I only work with people that are the right fit, so that I can provide the best service for those who are and that I decide to take on.
I Only need photos in a few months and am not quite ready yet.
I totally get that. We often think timing's not right yet, especially when running a business (I've been there!). Half the time I believe we're playing it safe - not "ready" to take the plunge, not ready to step a little outside of our comfort zone in order to grow. And deep down we know it.

Let me ask you this: When are you ready to make the changes and see the results you've been dreaming of for so long? Are you ok with opportunities passing you by right now because your branding isn't on point and people can't see you for who you are? Are you "ready" to leave money on the table because your people either don't know you yet (as you're not feeling comfortable and confident enough with your current photos to share what you're all about), or because people don't know how you can help them?
I would love for you to answer those questions. Then come back here and know that I get you. I usually book shoots two months in advance. Sometimes we can make last-minute bookings happen, but it's always a good idea to schedule a call with me ahead of time and find out how we can work together. Booking when you're "not quite ready yet" also gives you the time and freedom to properly prepare for your shoot and make sure you get the most out of it.

I just don't quite know yet…
If you're still unsure and for whatever reason not ready to book a strategy session, BUT you're still here and curious, I might just have the right option for you - a mini portrait session. These are quick, fun and easy portrait sessions shared with a small group of likeminded people. They are a great way to get used to being in front of the camera and see what it's like working with me before committing to a personal shoot. Plus, you'll get to meet and connect with some soon-to-be new best friends.
Hey! I'm Helena.
I'm a professional portrait and lifestyle photographer with a background in documentary photography.
I've been working as a photographer around the world for over 7 years, teaching workshops, blogging, and publishing an online magazine.
I'm now based in Melbourne, but work worldwide.

I love connecting with people via photography. I always aim for authentic, genuine and natural moments, and avoid anything that looks too fake or posed. I believe the best images communicate a story and show who you really are. They make you look like an expert in your field, and help you be seen as relatable and personable.
It's important for me to make you feel comfortable in front of the camera, no matter if it's your first time or you know exactly what you're doing. I'll be your biggest advocate.

Other fun facts about me:
I'm a Pinterest influencer with an audience of over 700,000 followers.
I'm passionate about good food and nutrition, natural and mindful living, fitness and holistic health, and sustainability.
I train Muay Thai and Brazilian Jiu-Jitsu, and probably spend a little too much time at the gym.

Now that you know a bit about me, how I work and what I offer, you can schedule a free strategy session to clear up any questions you might still have, tell me more about your photography needs, and find out if we're a good fit.
"
Highly recommended! Helena's wonderful! She knows what she's doing and the photos are amazing. We all loved it! It was such an experience and when I look at the photos I can remember that moment when we laughed or said something. We love to take photos but are not very good at posed shoots or often look terrible in candid photos but Helena far exceed our expectations! We had wonderful nice non-posed shots and amazing candid moments. Thank you very much.
Eileen / Restaurant owner
Get in touch and book your free Strategy Session
Before taking on new clients, I always jump on a call with you to find out more about you, get to know you, and understand your current situation and needs. This first step is one of the most important ones, as it allows you to ask any questions you might have. It also gives me the opportunity to make sure we're the right fit.